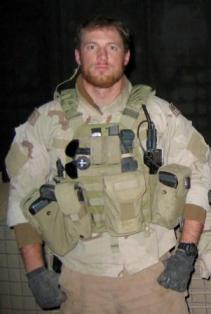 WND EXCLUSIVE :'American warrior blood is pooling in Oval Office'
Is Obama bigger threat to U.S. military than even Taliban?
Extortion 17 mystery: There is a fog surrounding the downing of Extortion 17, which leaves the families of those killed with many questions unanswered to this day.
Why was this elite unit made to fly into a three-hour-long firefight with an antiquated helicopter from the Vietnam War era?
Why were they forced to ride along with a team of quite possibly less-than-trustworthy Afghan allies?
Why did the Taliban seem to know SEAL Team 6 was aboard?
On the Navy SEAL website are these questions:
Why didn't the helicopter have an air escort?
Why wasn't the helicopter's black box recovered?
Why weren't last-minute changes in the Afghani personnel recorded in the flight manifest?
Why were all the bodies cremated?